Paddy was in the stables looking at two new horses he had purchased. They were a steal, but for some reason, they didn't have branding, and he was having trouble telling them apart.
He sipped his warm cup of tea and was suddenly struck by a brilliant idea. "I'll measure them!", he said out loud to nobody in particular.
He grabbed the toolbox and sort out his tape measure. A quick measure of both didn't yield the result he wanted as he still wouldn't be able to tell straight away cause the brown one was only 1cm taller than the white one………
I need a whiskey
The Punt Club Crew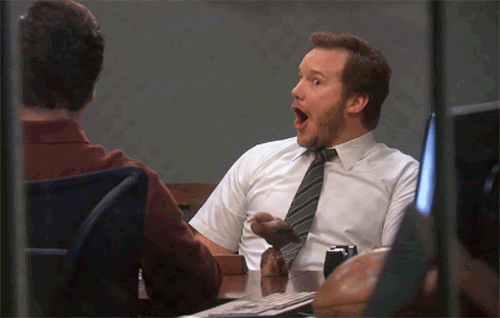 BEST BETS – NFL
New England heads to Houston this weekend with The Patriots find themselves right back in the thick of things as consecutive wins sees New England sitting ninth in the AFC Playoff standings at 4-5.
This would have been a blockbuster 2 years ago, but with the Texans struggling with only 2 wins this season and "boasting" a defence is quite easily one of the worst in the league, the Pats offence should be able to get enough points on the board
When you throw in the fact the Pats have won eight of their last 10 games over Houston, New England suddenly looks a great bet for the Half-Time/Full-Time Double: Patriots/Patriots paying $2.50.
BEST BETS – HORSES
The big Perth Summer carnival kicks off this weekend with The Railway Stakes the feature and we will be on No.11 Inspirational Girl. Has won 8 from 10 starts, and placed in the other 2 and while this is her toughest test to date, she has great finishing speed and is used to winning. Get on at $3.70.
For some value, look to R6, No.1 Gemmas Song. Price is longish thanks to the draw but she loves the track and has the speed to come over that op over them. Paying $6 when we last looked.
The Punt Club Crew
HORSES & SPORTS
Railway Stakes Day – Ascot
R1: No. 3 Long Beach – 3 wins from 6 starts this prep and loves this track ($1.85/$1.28)
R2: No. 3 Galaxy Cat – Bunch of first starters so leave your money in your pocket ($12.00/$3.70)
R3: No. 4 Midnight Blue – Made up ground to win last start and Pike has chosen this ride ($2.50/$1.30)
R4: No. 4 Chantorque – Loves this track and had a dominant win over 1000m here last start ($3.50/$1.40)
R5: No. 12 Westen Empire – Nominated for the Guneaas if there is a scratching but if he runs in this, he wins ($2.35/$1.30)
R6: No. 1 Gemmas Son – Ordinary draw but has the speed to overcome it ($5.00/$2.00)
R7: No. 8 Tycoon Storm – Has won 2 in a row and is just a genuine sharp unit ($4.20/$1.75)
R8: No. 11 Inspirational Girl – 8 wins from 10 starts and flew home last start on this track ($3.70/$1.70)
R9: No. 9 Laverrod – Ordinary last start but is better than that and can bounce back here ($4.00/$1.75)
Prices correct at 2.00 pm ACST
NFL
New England Patriots @ Houstin Texans – Houston on Struggle St with the Patriots hitting their stride
BET: Half-Time/Full-Time Double: Patriots/Patriots $2.50