Full Round 4 Preview
Round 4 sees the return of Nathan Cleary for the Panthers in their blockbuster against the suddenly in form Bunnies in what shapes as the game of the round. There's a few teams and coaches (looking at you Madge & the Tigers) already under the pump and there's a long season ahead of us…

Let's find some winners shall we…
Titans ($1.26) vs Tigers ($3.90)
Poor Madge
Fifita very quiet start to the season…
Isaako to debut at fullback for GC
Big Stef a huge loss for already short Tiges
Defence to be optional
The Titans at $1.26 & 12 point favourites is a scary betting proposition, there's no way I could confidently back them to win 13+ against any team, even the struggling Tigers. That said, I don't want to be relying on the Tigers to stay in the game either. Both these teams come in & out of games with plenty of defensive lapses. This will be high scoring, mainly due to neither team wanting to dig their shoulders in. Over 44 points.
Sharks ($1.45) vs Knights ($2.80)
Ponga's back
Knights playing well…somehow
Hynes a jet
Sharks (and their fans) up & about early
Moylan any chance of doing something
I was very critical of the Knights before the season & I'm happy to admit I was wrong there, they have been super to start the season. Last week, Mitch Barnett's brain explosion left them a man down against the Panthers & they didn't shirk the task, the tries they conceded were from kicks or the winger scoring in the corner due to the extra man. They are going much better than it looks, Ponga comes back in, they can win this. The Sharks are going well but last week's win may gloss over a few concerns they have, mainly the lack of input from Moylan and their middle third defence. Knights to win.
Panthers ($1.40) vs Rabbitohs ($3)
Game of the round!
The Chin is back (fantasy & SC players rejoice!)
Are Souths back?
Penny light on up front
Bunnies pack needs to aim up
Penny have gone up pretty short here & with Cleary back they will improve even further. They have started the season well without him but there were a few concerning moments last week aginst the Knights, the biggest worry for mine was their inability to keep the Knights from scoring when they had the extra man. The Bunnies got it to click last week against a struggling Roosters, they will need to improve on that effort here, but I think they can be very competitive. The Bunnies forwards have the edge on Penny who are still without Fish. Bunnies to cover.
Warriors ($2.30) vs Broncos ($1.62)
The Broncos are favourites?!
SJ named in reserves – will he play?
Geez Broncs were bad last week
Warriors are the Warriors. Nuff said
The Broncs were really bad last week in what is usually one of their biggest games of the season – the QLD derby. Luckily for them they come up against the Warriors who were equally as bad last week in stages during their clash with the Tigers. There's a decent chance that SJ plays and if he does I want to be with the Warriors.
Sea Eagles ($1.45) vs Raiders ($2.80)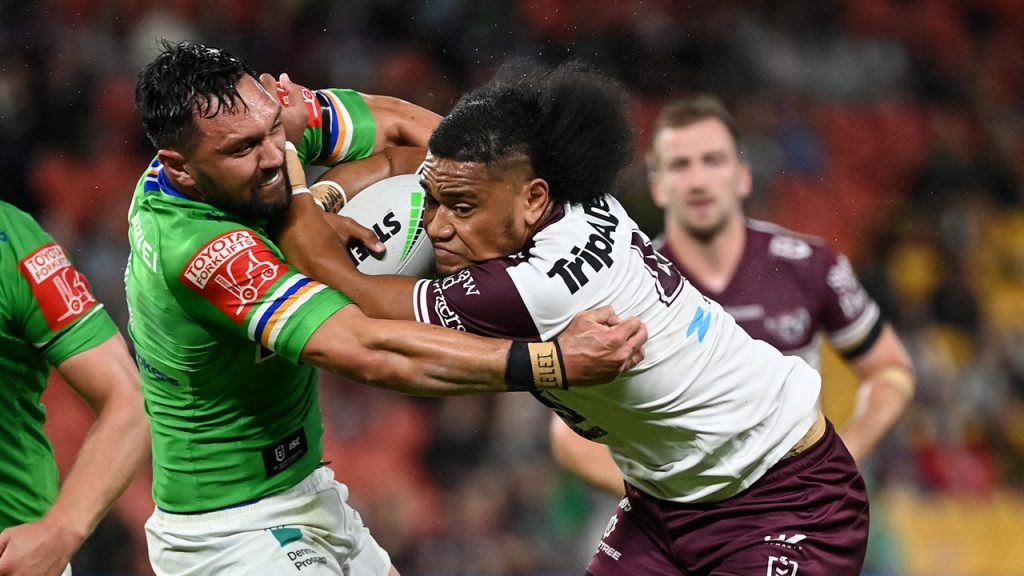 Manly are struggling
Raiders came back from 22 nil last week
Turbo run out of charge?
Starling was excellent for the Raiders
How are Manly favourites?
They got away with the narrowest of victories last week against the struggling Dogs but make no mistakes about it, Manly are really struggling. Their pack hasn't aimed up so far this season and that's meant DCE & Turbo have had to play off the back foot. Last year their ordinary defence was offset by PVL ball rules where they could outscore teams, you can;t do that this year. The Raiders were woeful to start against the Titans before showing resolve to come back from 22 nil to win 24 to 22, keeping the Titans scoreless in the 2nd half. Raiders to win & win well.
Cowboys ($2.80) vs Roosters ($1.45)
Todd Payten giggling at the haters
Cows excellent last 2 weeks
Robbo (Rooster's coach) got the spice cough
Roosters & Teddy struggling
Can The Roosters turn their slow start around?
This will be a much better game than the market suggests, the Cowboys are the most underrated team in the comp at present while the Roosters are grossly overrated. Tedesco was awful in patches against the Bunnies last week and no matter what way you look at it, the Roosters need to improve. They have the outside backs to do it but their pack is lacking punch and the Cows could really stomp a hole through their middle. Another game where the outsider looks the play. Cows to win at home & further the Chooks pain.
Storm ($1.18) vs Bulldogs ($5)
Dogs struggling for points
Storm bench still weak
Melbourne at Melbourne
Storm too good
Going to keep this one brief, the Storm will pack too many guns for the Dogs but leave me out of the 14.5 point line with the Storm's weak bench. Smells of a game with a couple late tries to the Dogs once the stars are rested. I'll be having something on 'The Cheese' Brandon Smith to get a meat pie (try). He loves to crash over whenever he's anywhere near the line.
Eels ($1.32) vs Dragons ($3.45)
Parra pack too big too strong
Parra love to run down hill
Dragons trying but poor execution
Dragons attack is stale
Sloan needs to toughen up
We finish the round with the Eels hosting the Dragons at CommBank Stadium. Parra are a team that can really roll through weaker sides and I can see that happening in this. If RCG & Paulo lay a platform early it could be a blow out. The Dragons have been trying but they just don't offer much in attack, they'll need to score 4 tries to be competitive here. Eels to win well.
Good luck & good punting!
*All prices and lines are correct as of the time of writing & are courtesy of Ladbrokes, who are offering $2 lines on Thursday & Friday games during Round 4. T&C's apply, check their website for more details.

Gamble Responsibly – 1800 858 858